Jeb Stuart
"Jeb"
Jeb was our first Rhodesian Ridgeback. He was whelped in Greenville, Texas, on April 23, 1991, one of 12 puppies.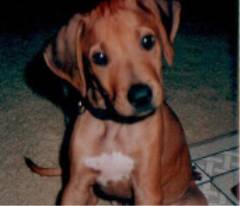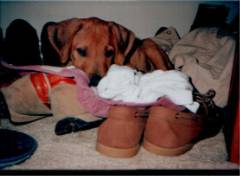 At 8 weeks of age, Jeb joined our family, which included a West Highland White Terrier named Worley.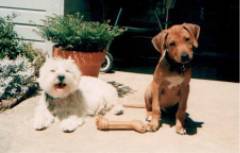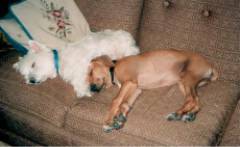 Although Jeb quickly surpassed Worley in size, they were the best of friends.
Jeb hunted bears, slept on the sofa, stayed in his crate (sometimes with company), loved to play and relax, and even went lure coursing.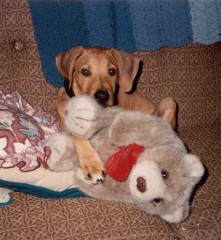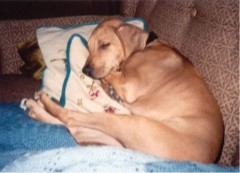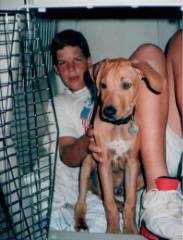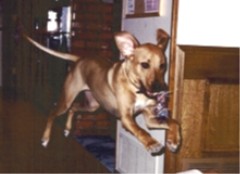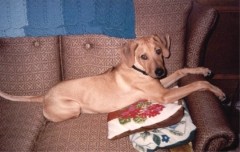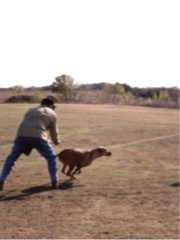 Jeb also had a friend in Ocho. Ocho was adopted by one of our friends from owners who did not fully appreciate him or what a Ridgeback could be, but Ocho and his new owner shared a wonderful bond. (I've always believed he knew he was better off in his new home.) Jeb and Ocho met when Ocho was 9 months old and Jeb was 8 weeks old; they enjoyed playing together--and also relaxing on any available bed.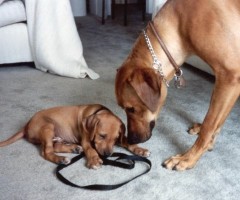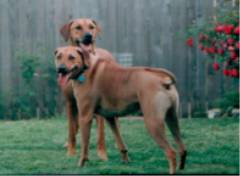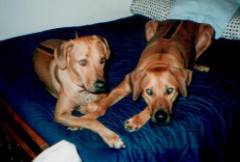 Jeb, Ocho, and Worley have all gone to the Rainbow Bridge; they are missed.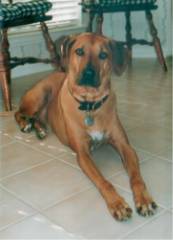 updated 05/02/2009
Webhosting by Gridmar