Wyndrunhr Sparkling Star, CGC TDI HIC
"Star"
(MBIS/MBISS Ch Kimani's Blue Chip Image, JC ROM x Ch Wyndrunhr Ashanti Freestyle)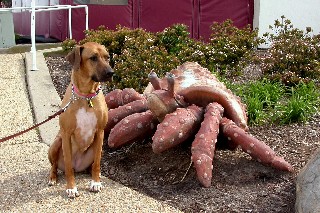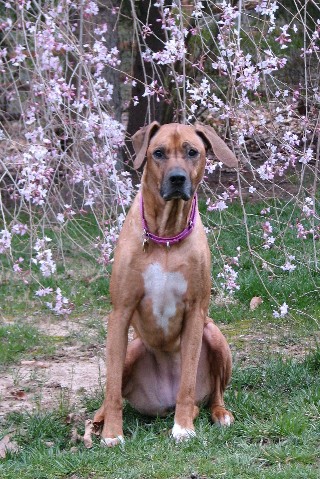 Star was whelped at Wyndrunhr Kennels in Wylie, Texas, on October 23, 1997. She came to live with us on December 18. As we tried out various names for her, my mother suggested "Star" because it was so close to Christmas.
Star was a cute puppy, but she knew what she wanted and had no problem making her wishes known.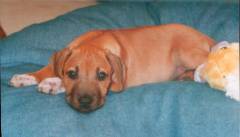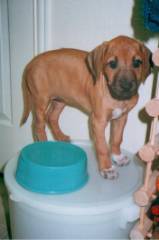 Star experienced her first snowfall at 9 weeks old, and she was not impressed.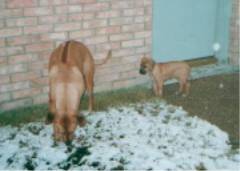 She wanted our first RR, Jeb, to play with her--constantly, and Jeb usually complied.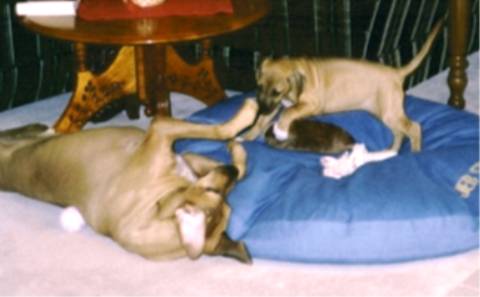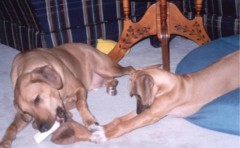 Star had Jeb and her humans wrapped around her dainty white paws.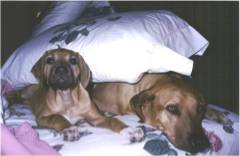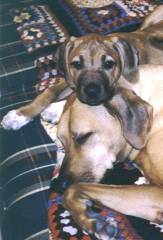 Because of her white feet and her attitude, Star earned her nickname -- "Princess Star Snowboots". She does indeed seem to think of herself as royalty.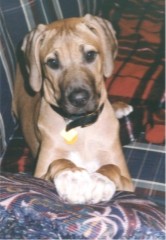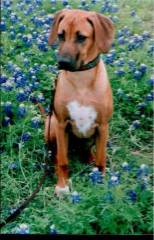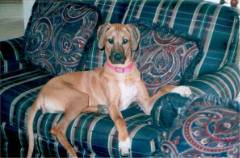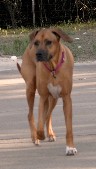 Updated 05/02/2009
Webhosting by Gridmar